Back to News List
Glenballyeamonn Eggs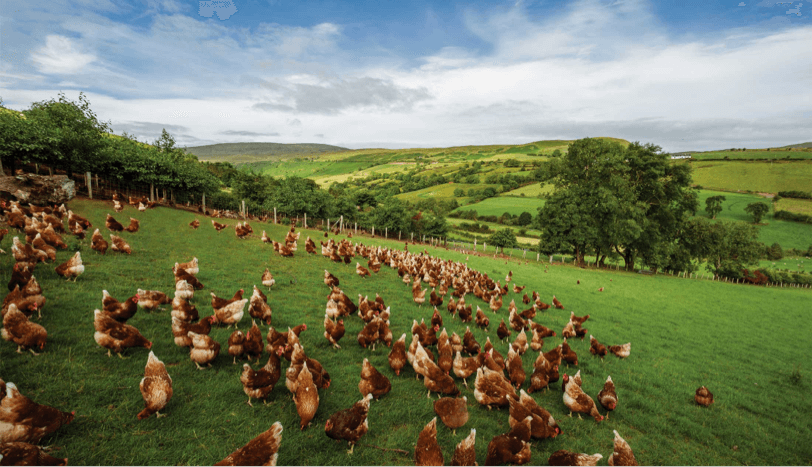 At Out There Eggs, we have been quietly providing our local community in the lush pastures of the Glens of Antrim with fresh, free range eggs since 1997.
Eggs are a natural food, so we do our best to respect and encourage the natural behaviour of the hens. That's why we house our hens in a way that makes it easier for them to explore their environment, which we have made a bit more interesting with the help of the Woodland Trust. Over the last 18 months they have helped us to plant a wood of native trees where the hens have the space and shade to range and forage outside.
All this effort has paid off – we have been awarded a much coveted Gold Blas na hEireann, Great Taste Awards for 2016 and 2017and our RSPCA Freedom Food approval. Our farm is Lion approved and our packaging centre is SALSA approved.