Back to News List
How to use augmented reality in marketing
Posted on 17 December, 2021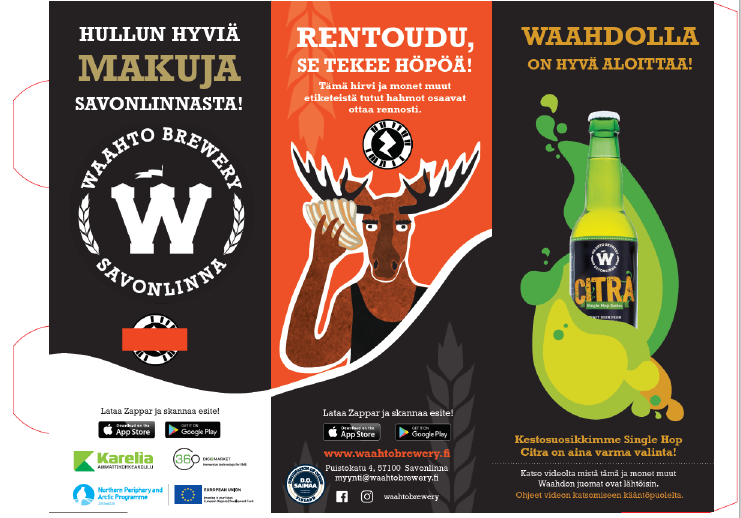 Using augmented reality (AR) in marketing isn't confined to digital marketing. AR can also be used in print marketing.
Waahto Brewery is a small Finnish company. Dig2Market and our partner Karelia University of Applied Sciences worked with the brewery to use augmented reality in marketing.
The core marketing tool created was a tri-fold brochure. This can be set standing on pub tables in Finland. With support from marketing agency Digitoimisto Digitaali Oy, the brochure design included AR codes. These are linked to a range of amusing animated characters.
Read the case study here.