Back to News List
Support #ruralbusiness Day on 19th January 2022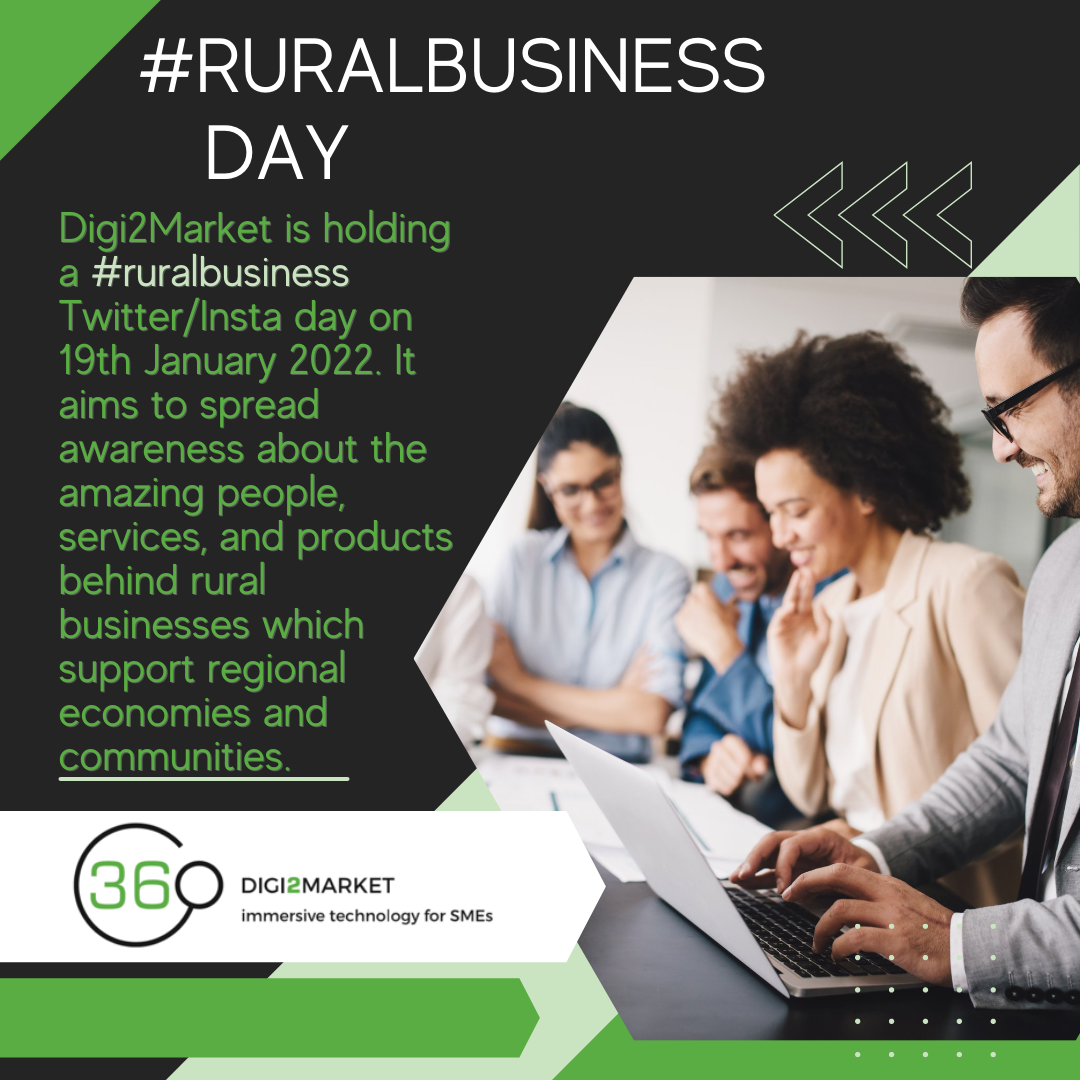 Digi2Market is holding a #ruralbusiness Twitter/Insta day on 19th January 2021. It aims to spread awareness about the amazing people, services, and products behind rural businesses which support regional economies and communities. We want to get as many people as possible on the island of Ireland, in Finland, Iceland, across Europe, and beyond posting about #ruralbusiness. We need your help to make it a success.
Twitter and Instagram are the priority platforms, but you can post to Facebook or LinkedIn too…
Digi2Market will be looking for support from: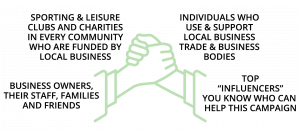 IF YOU'RE POSTING 'AS GAEILGE'PLEASE USE #gnótuaithe
EOLAS AS GAEILGE ANSEO
IF YOU ARE POSTING IN FINNISH PLEASE USE:#YRITTÄJYYS #MAASEUTU
LISÄTIETOJA SUOMEKSI TÄÄLTÄ
IF YOU ARE POSTING IN ICELANDICPLEASE USE:#LANDSBYGGDARFYRIRTAEKI
UPPLÝSINGAR Á ÍSLENSKU MÁ FINNA HÉR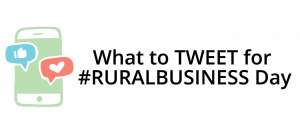 SUPPORTING YOUR LOCAL BUSINESSES:
Tell us about your favourite local rural businesses and what you love about them. Show them some love by sharing what you know.
IF YOU OWN, RUN OR WORK FOR A RURAL BUSINESS
Tweet about your business, what it does, how it helps your customers and how it supports your community.
PROMOTING SUSTAINABLE BUSINESS
Share information and tips about your sustainable business or how to make a business more sustainable.
ADD A PHOTO OR VIDEO TO YOUR TWEET TOO, IF YOU CAN
You can post to Instagram as well, if you have an account and have time, but Twitter is our priority on the day.
Tweets/posts can include: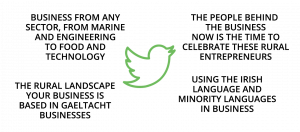 WE WANT TO HELP RURAL BUSINESSES GROW, STRENGTHEN THEIR CONNECTIONS WITH EACH OTHER ACROSS EUROPE AND AROUND THE WORLD AND TO PROMOTE THEM TO THE WIDEST POSSIBLE GLOBAL AUDIENCE.
Why #ruralbusiness day is so important
Small & rural businesses form the backbone of regional economies and communities. But the entrepreneurs behind them often feel isolated and find it hard to reach bigger markets. Digi2Market connects them with online networks and helps them improve their marketing and grow.
Now you can help them too, by sharing what you love about them.
You can take part by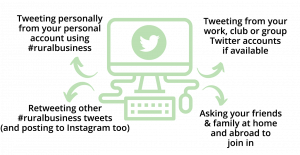 SAMPLE POSTS
Here are a few sample posts to give you some ideas.
ENQUIRIES TO:
TRISH@INISCOMMUNICATIONS.COM