Back to News List
A 360 degrees virtual tour brings your shop to customers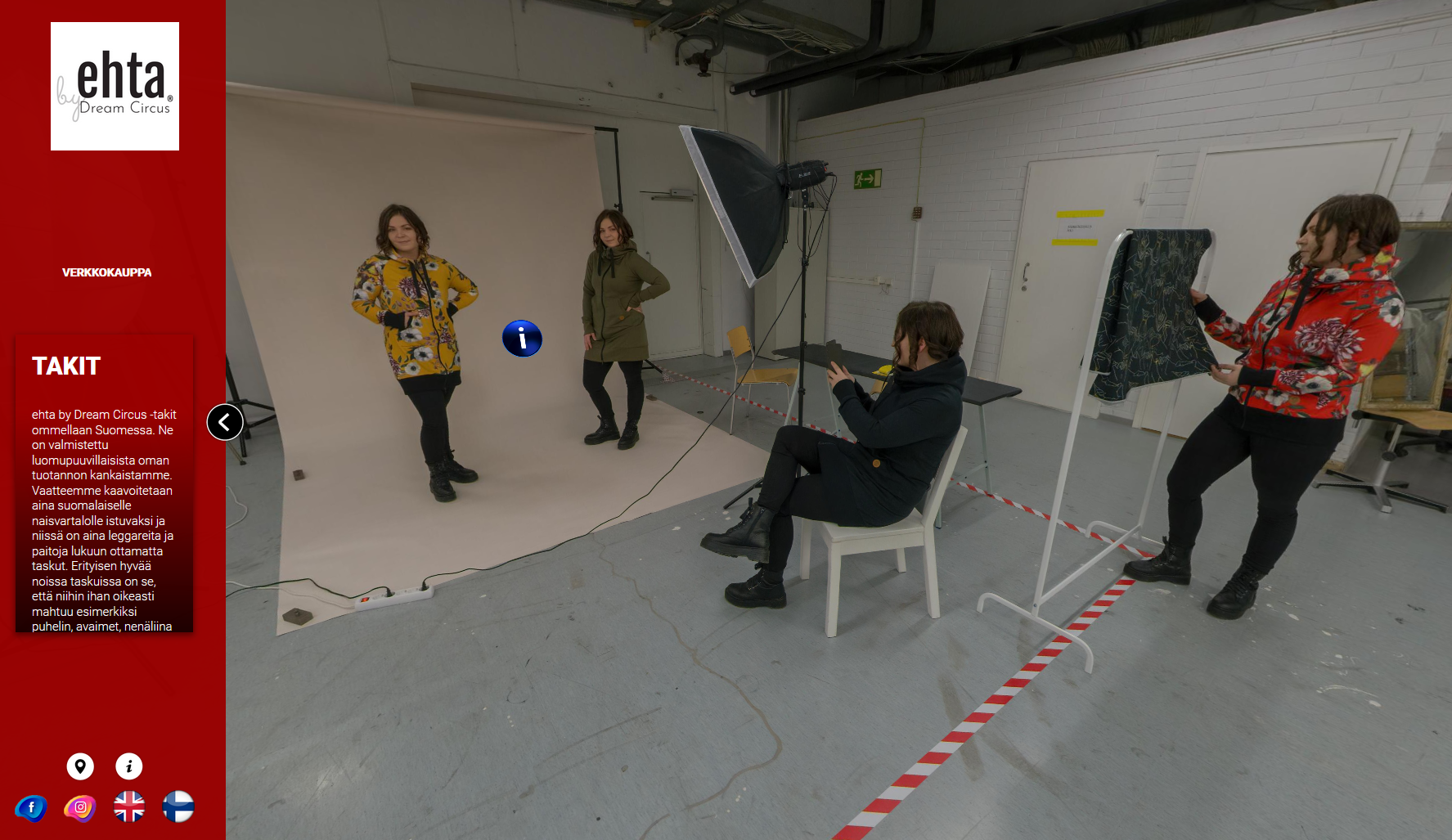 In the era of Covid-19, customers may not be able to visit your shop but with a 360 degrees virtual tour, your shop can visit them.
Dream Circus is a textile company located in Varkaus, Finland. Dream Circus does not have a permanent shop. Instead, the company operates via small pop-up stores.
Digi2Market collaborated with 360 Finland Ltd in creating a 360 degrees virtual tour. The main aim of the 360 degrees virtual tour is to increase sales of menswear. Dream Circus also wanted to tell the story of the company.
Check out the case study here.